Flemington, NJ, Fitness Center Memberships
Fitness center membership provides you with access to HealthQuest facilities and programs. There are a few HealthQuest offerings that require an extra cost, but that cost is reduced for members compared to the amount nonmembers pay.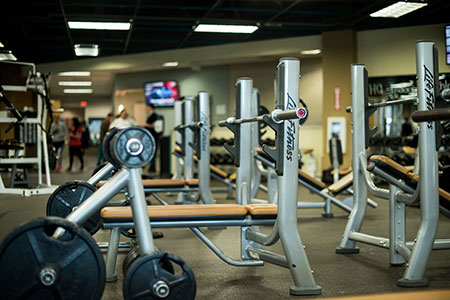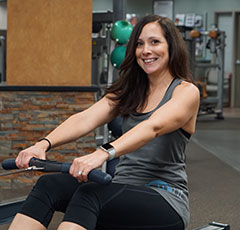 Benefits Include:
The individual membership is for when one person wants to use the facility. It includes access to on-site childcare, over 140 weekly fitness classes and use of the fitness center. The indoor swimming pool, track and basketball courts are also part of the individual membership.
Individual: For ages 13+
Senior: Discount for adults age 62 and over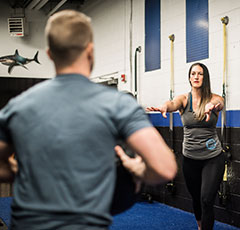 Benefits Include:
Our couple membership is for adult couples with both parties above age 21 living in the same household or parent/child couples living in the same household. It includes the benefits of the individual memberships plus a monthly Kidz Nite Out and access to our youth programming for parent/child couples. Many features at HealthQuest are included as part of our regular memberships, with some special amenities available at an additional cost.
Couple: Our couples packages are for two individuals living in the same household or one parent and one child living in the same household
Senior Couple: To join with one of our senior couple memberships, at least one party in the membership must be age 62 or over.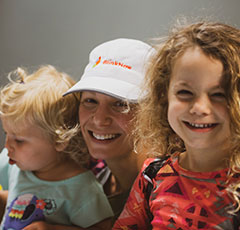 Benefits Include:
A family membership at HealthQuest includes access to the facility for yourself and partner, plus their children through age 23. It includes access to the programming offered to parent/child couples, with additional amenities available for a nominal charge. Examples of amenities that aren't included with the basic membership fee are access to a personal trainer and our specialized Small Group Training sessions.
While joining HealthQuest as a member is a way to get the best value for your money, you may also want to explore the facility as a guest. As a guest, you pay by the day and have access to the amenities included in the basic membership packages. It's a great way to explore the facility and meet the staff before committing to a membership. Our guest fees per day are:
$25 for individuals age 13+
$15 for child (12 yrs and under) with an adult
(excluding holidays)
Mon – Thu:  9:00AM – 8:00PM
Friday: 9:00AM – 4:00PM
Sat – Sun:  9:00AM – 1:00PM
Online Access For Members
As a HealthQuest member, you have the option to access our website when you want to explore available classes and sign up for them. Class schedules are available without a login, so you can explore the offerings and see which classes fit your schedule and your needs. Then, after you've selected the classes that interest you, you can log in to your account and register for them without making a special trip to the facility.
Contact Us Today
The staff members at HealthQuest are available to discuss our membership options at your convenience. Call us today at (908) 782-4009 to get quick answers to your questions and concerns. Or, use our online form to contact us and someone will respond to your questions as quickly as possible. You're also welcome to visit our facility, which is located at 310 Highway 31 in Flemington, NJ.