Swimming Lessons in Flemington NJ
At HealthQuest Fitness, our aim is to provide swimming lessons in Flemington, NJ to all ages and abilities at our Flemington location. We have a 25-meter indoor pool with six lap lanes in which we offer all our lessons. We also have an outdoor pool for added swim space during the summer months.
Kids Swimming Lessons
We encourage all parents to take their kids to swimming lessons at HealthQuest. Learning a skill at a young age is easier for the child, and it also offers parents some relief knowing children will be safer around water. The swim lessons in Flemington, NJ, at HealthQuest are broken down by school age and then again by ability, with classes aimed at beginner, intermediate and advanced levels. They usually last around 30 minutes and take place weekly during the school term and summer vacation.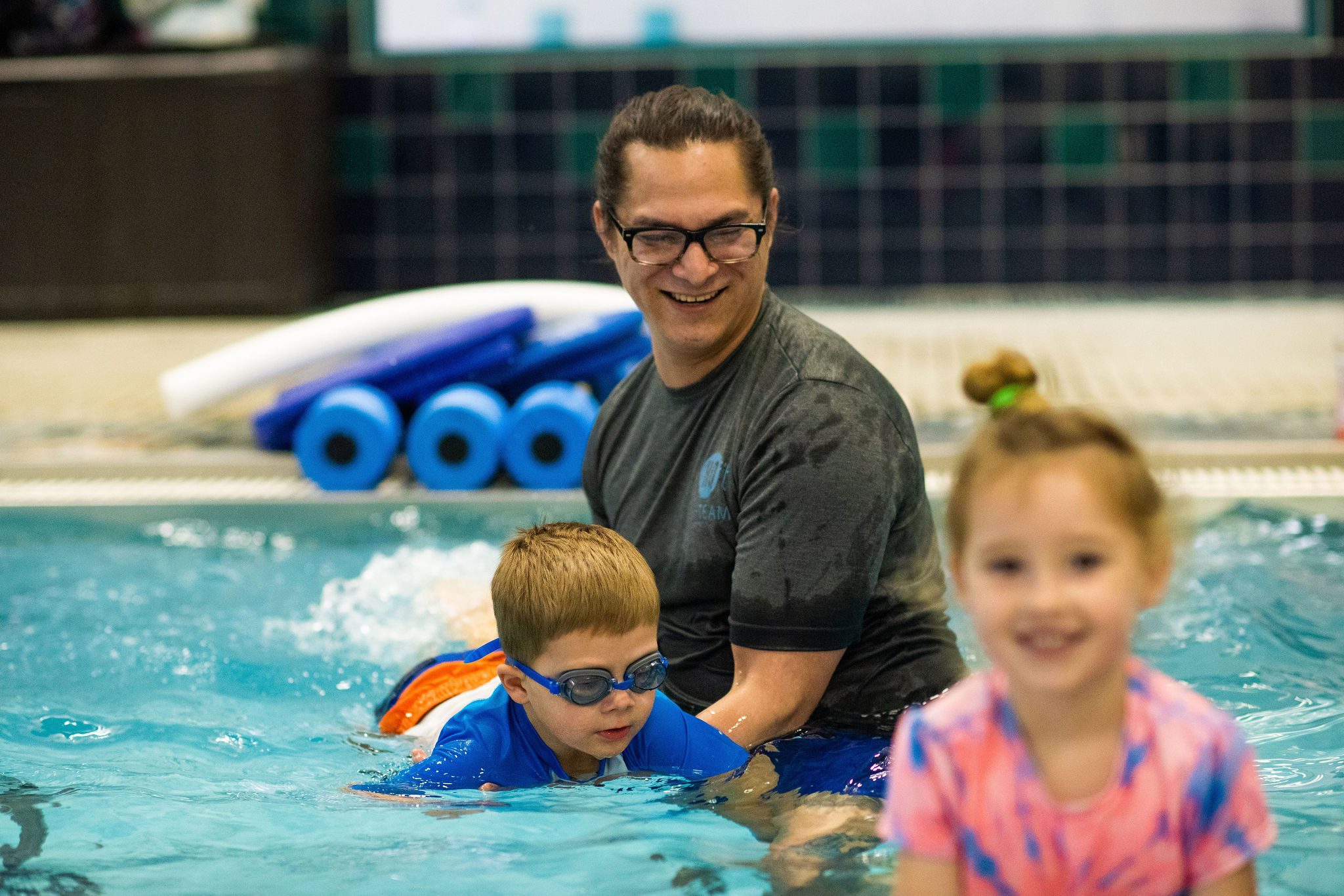 HealthQuest offers swim lessons for all age groups from parent and child to advanced teen. Our lifeguards are American Red Cross certified in lifesaving, CPR/AED and First Aid. All swim instructors are also certified in CPR and first aid. Instructors are required to pass the HealthQuest Swim Instructor Training Program prior to teaching classes.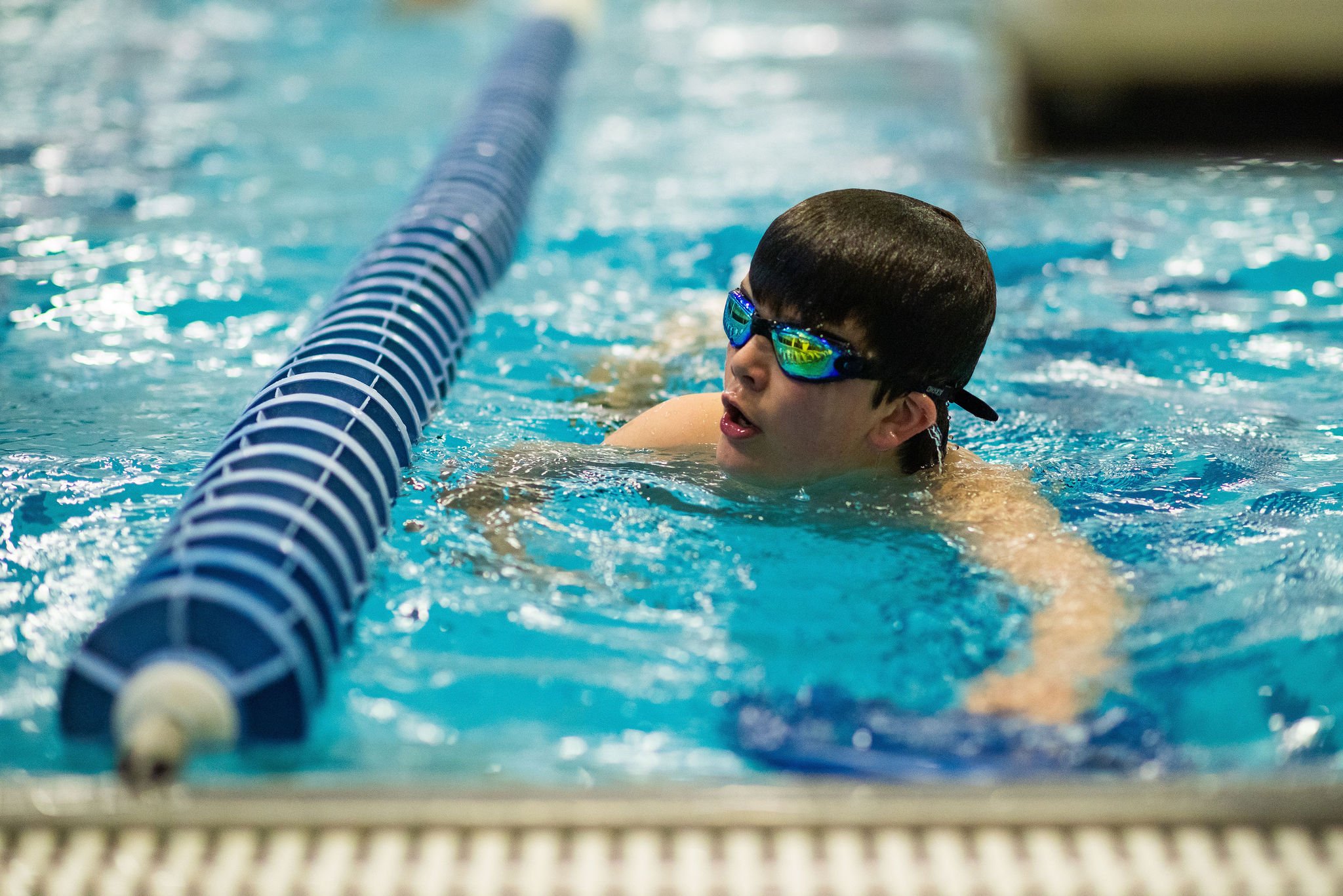 Adult Swimming Lessons In NJ
While it might be easier to pick up as a child, it's never too late to learn how to swim. Not only are you taking a proactive approach to learning an extremely practical skill, but you're also experiencing a fantastic way to keep fit. You'll find adult swimming lessons at our Flemington gym are taught by professional and patient teachers who teach a multitude of techniques to help you stay afloat and become comfortable in the water.
Private Advancement Swimming Lessons
If you already know the basics, feel enthusiastic about swimming and want to learn more or even start competing, you can book private swimming lessons with us. Our teachers evaluate your skills and draw up a program that will have you diving headfirst towards your goals. These can be undertaken at any age and should be seen as an investment towards developing further talents.
Check out our schedule and rates for swimming lessons below. After a few successful swims, you'll soon find that you and your kids won't want to leave the water.
Swim Lesson Policies & Procedures
For general questions regarding HealthQuest Swim Lessons,
please contact Aquatics at (908)-782-4009 x250
Personal Swimming Lessons