HealthQuest Fitness Club is a Premier Fitness Establishment proud to be rated in the Top 100 Clubs in America many years in a row. When a group of hard-working, like-minded people focuses its efforts on a project, not only does it produce remarkable work, but a strong bond is created. We surround ourselves with kind, humble and good-natured people and as result have sustainable relationships and an extraordinary work environment.
We are currently accepting applications for the following positions: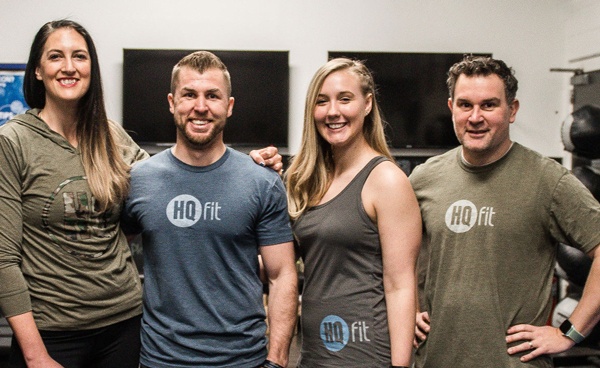 Aquatics / Pool Lifeguard
Part Time - Non-Exempt (10-30 Hours/Week)
The Lifeguards at HealthQuest have a direct responsibility to assure the safety of all members and guests at the facility. Whether observing swimming activities in the pool or monitoring other recreational activities, the lifeguards must always be on the lookout for safety hazards and unsafe conditions, and be ready to provide immediate lifesaving assistance or first aid when necessary. Lifeguards are expected to serve as good role models for our members by always abiding by club policies and procedures and acting respectfully to our members, guests and employees alike.
Monitor the safety of all activities within the pool area and enforce pool rules
Report potential or actual unsafe conditions of hazards to the Aquatic Supervisor or Director
When it becomes immediately apparent that a pool rescue is required, the lifeguard will take all necessary steps outlined in training to save the swimmer and provide first aid or CPR
Report for duty 5 minutes before their shift begins to allow time for information to be passed between guards
Remain on duty until their replacements arrive
American Red Cross Lifeguard Certification
First Aid / CPR / AED Certification
The HealthQuest Hammerheads Swim Team is searching for a qualified candidate to occupy the position of Assistant Coach for the year round Swim Team. Candidates should be energetic, enthusiastic and prepared to work with swimmers of all ages and abilities.
Swim Team Assistant Coach
On deck coaching Monday through Thursday afternoons as well as Sunday afternoon
Attendance at all Dual Meets and Invitational swim meets are required
Assist Head Coach in preparing meet line-ups and daily workouts
Position includes Complimentary HQ Membership, as well as discounts on Services
Compensation based on experience
The ability to communicate and positively motivate all levels of swimmers along with competitive swim experience
USA Swimming Certification
HQfit Gymnastics is seeking a motivating gymnastics coach who is committed, professional, and passionate about gymnastics. Our women's competitive team program is fast-growing and in need of expanding our coaching staff in several areas. We offer a unique situation as we are part of HealthQuest, a large health club located in Flemington, NJ that services 600+ rec gymnasts. All our valued employees receive a free health club membership that includes fitness center access, fitness classes, Pilates, yoga, spin, basketball, indoor track, indoor pool, childcare, and much more.
Flexible schedule available. Hourly rate $15-$30, based upon experience.
Helping to create and support a positive team culture that fosters each individual gymnast's physical, mental, and emotional growth
Focusing on correct shaping, technique, and execution of skills
Preparing athletes for competition and representing HQfit Gymnastics at competitions
Communicating with athletes, staff, and parents in a positive, energetic, and enthusiastic manner
Modeling behaviors and performing assigned tasks with enthusiasm reflective of HealthQuest's high standards of customer service
Previous experience coaching competitive gymnastics
Coaching gymnasts at competitions
Motivated, enthusiastic, positive, and dependable
Must possess strong spotting skills & be able to work nights and weekends where needed
Background Check required
We are focused on finding quality professional trainers that are looking to advance in the fitness industry. Candidates must be willing to stay up-to-date on the latest research and advanced training techniques and who will drive excellence to ensure we help each client attain and maintain a healthier lifestyle.
Responsible for designing innovative cutting edge personalized fitness programs
Conduct fitness consultations and assessments
Ensure safe and effective use of equipment
Maintain consistent client base
Hands on supervision philosophy
Strong interpersonal and communication skills
Current nationally accredited Personal Training Certificate and/or a fitness related degree
Current CPR/AED certification
High School diploma or GED required
Associates/Bachelors degree in related field a plus
Knowledge of the personal training software programs a plus
Knowledge of the personal training software programs a plus
Please contact: Chelsea Salisbury
Fitness Director
(908) 782-4009 ext. 222