Whether you land on the naughty or nice list this year, be sure that your name is on the HealthQuest healthy list! We have found several articles and reports that show weight gain during the holidays is a reality for many people. What's worse is that many don't ever drop the weight, leading to obesity and other health issues. HealthQuest can help – we are running two special fitness programs for the month of December.
This year, we'll be doing the Traindeer Games! Come down to HealthQuest to take on our personal trainers in free daily challenges. These free daily fitness challenges will pit you against our personal trainers with prizes to be awarded.  Get ready to have some fun while staying in shape this holiday season.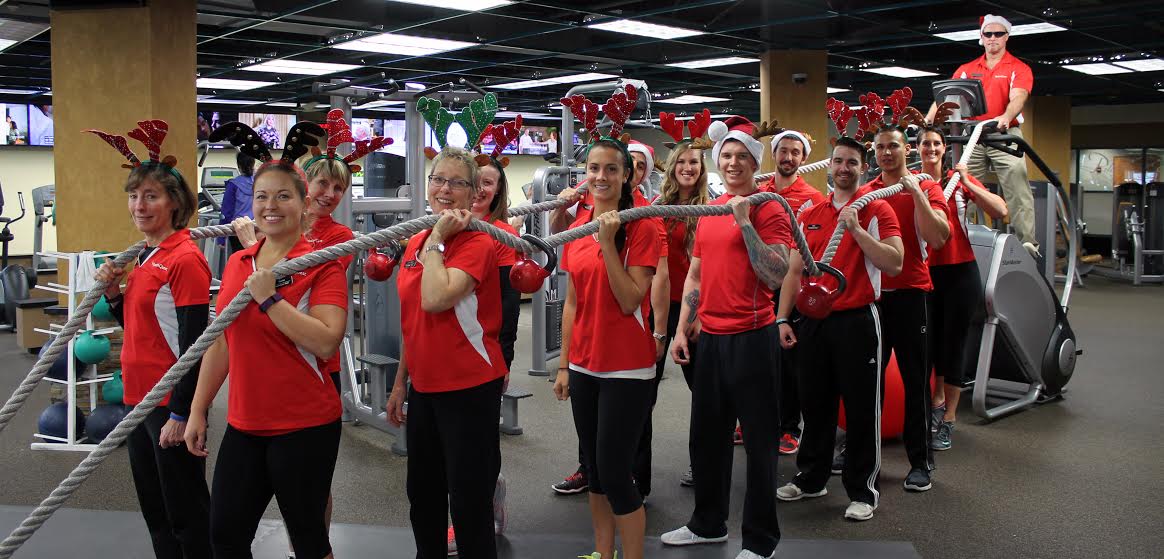 We will also be offering our 90 Minute MyRide indoor cycling classes. These classes are great to help avoid weight gain from holiday treats. MyRide cycling is a forward motion video that allows you to feel as if you are traveling through a location just as you would in real life.
MyRide Indoor Cycling Classes will happen on:
Fri., Dec. 4 @ 8:00am – With Heidi
Tue., Dec. 8 @ 9:30am – With Deb
Wed., Dec. 9 @ 8:00am – With Deb
Thu., Dec. 10 @ 6:30pm – With Julie
Tue., Dec. 15 @ 6:30pm – With Kathy
Fri., Dec. 18 @ 5:00pm – With Joe & Paul
Mon., Dec. 21 @ 9:30am – With Melisa
Thu., Dec. 24 @ 8:00am – With Julie
Mon., Dec. 28 @ 12:00pm – With Diana
Enjoy yourself this holiday season. Don't forget to come into HealthQuest this December for the Traindeer Games and our Special 90 Minute MyRides. If you want to enjoy some (delicious) Christmas Eggnog cheer, we've found this Low Fat Eggnog recipe . May your December days be jolly, and may the long nights be warm – Happy Holidays from HealthQuest!