We promised Sensational and here it is! We could not be more pleased to announce the Grand Opening of our brand new Preva and MyRide Studios!  Mark your calendars! Here are all the exciting details: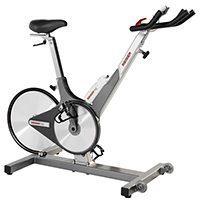 MyRide Studio Grand Opening – Friday, April 11th

Take your body and mind to new limits! MyRide is a forward motion video that allows you to feel as if you are traveling through a location just as you would in real life. Our newly opened MyRide Studio featuring Keiser M3+ bikes makes cycling classes more physically and socially engaging with top of the line equipment!
Preva Studio Grand Opening – Monday, April 14

On Monday April 14th we will celebrate the opening of our Preva Studio with a Grand Opening- Open House. The Preva Studio will provide state-of-the-art equipment with cloud based technology. The Preva equipment is very user friendly and provides "swipe and go" technology. Setting goals and tracking your success has never been easier!
Not already a HealthQuest Member?  Don't miss out on all the excitement in the club, schedule a tour today!