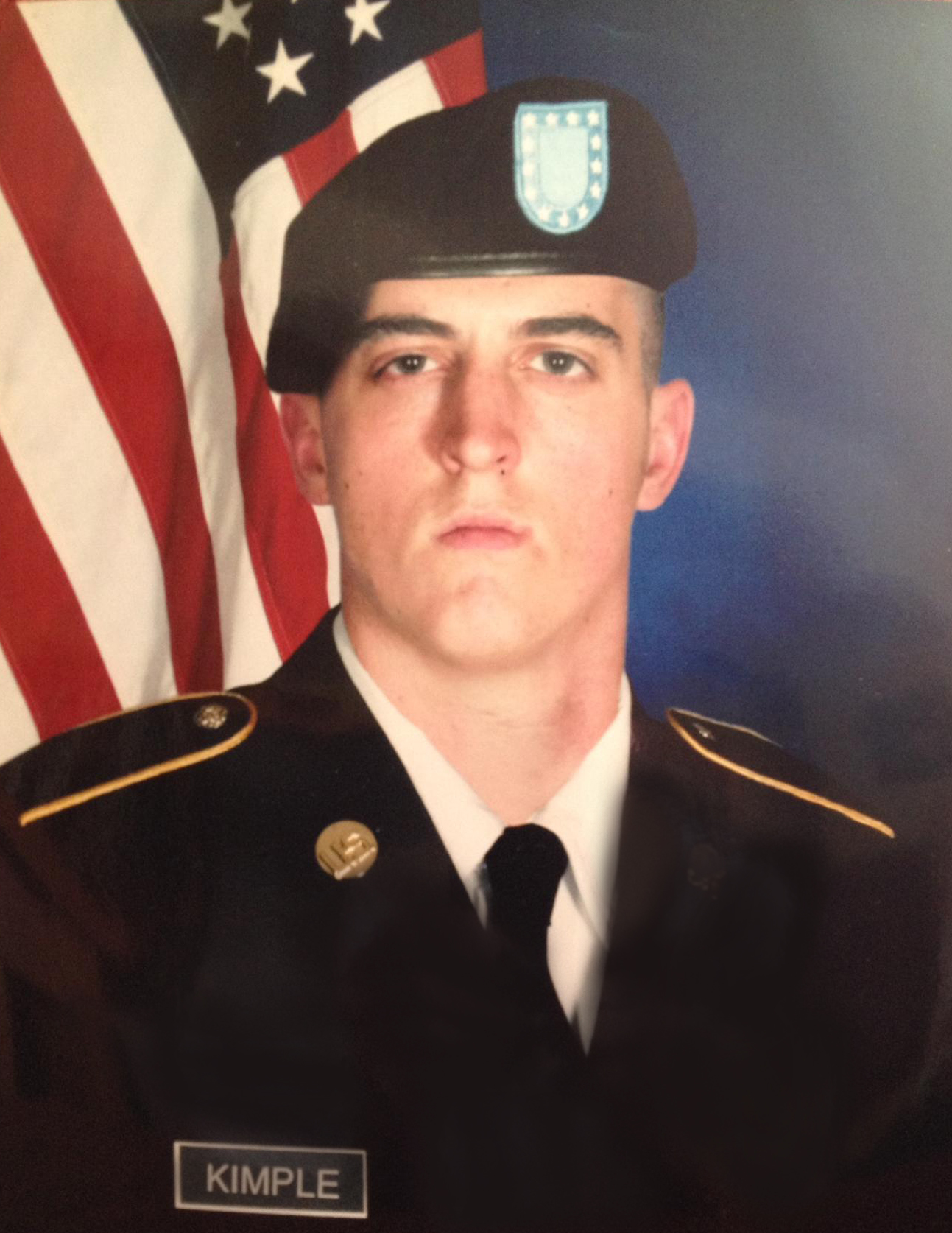 Specialist Kyle Kimple, a part of the HealthQuest Team, recently competed in the U.S. Army Best Warrior Competition.  Typically you will see Kyle around the Club manning the Front Desk, working in the Complete U-Wellness Studio, or working out in the fitness center but during this competition he was out competing against some of our nation's best and bravest.
The Warriors who competed in this year's events at local levels and the Department of Army Best Warrior Competition represent a broad spectrum of men and women from across the Army and hometowns across the nation. Each of them has answered America's call for selfless service and sacrifice.
Warriors for Soldier of the Year include the ranks of private through specialist, and Warriors for NCO of the Year include ranks corporal through sergeant first class. All Army active duty, National Guard and Reserve-Component Soldiers are eligible to compete.
During the three-day competition, these elite competitors will test their Army aptitude, conquering urban warfare simulations, board interviews, physical fitness tests, written exams, and Warrior tasks and battle drills relevant to today's operating environment.
In addition, Warriors will go before a selection board comprised of six senior sergeants major from across the Army. These boards evaluate competitor appearance, military bearing and knowledge of critical Army topics.
EVENTS:
Land navigation – (Kyle's Result – 1st Place)
Had to traverse through 20 degree temperature through rivers, waterfalls, canyons to find check points alone for time.
Obstacle course – (Kyle's Result – 2nd Place) 
Ruck March – 12 miles of inline running with an 80 pound pack. (Kyle's Result – 2 hours and 30 minutes)
Medevac: Medical Evacuation on a helicopter
Physical fitness test – Push-ups (Kyle's Result – 79 in 2 minutes)
                                    Sit-ups (Kyle's Result – 82 in 2 minutes)
                                    2 Mile Run (Kyle's Result – 13:30)
Helicopter repel
Weapons – M4/M9/50cal/M249/M240 Bravo
M-4 Range Zero
The basic weapon of today's Warrior is the rifle. Warriors must successfully zero the M4 rifle.
– 40 targets from 50 to 300meters
Command Sergeants Major Board Appearance
Warriors must have command of their appearance and knowledge of the Army as competitors will appear before a Command Sergeants Major Board where they will answer a variety of questions related to the U.S. Army.
Competitors are assessed by their breadth and depth of knowledge on areas such as military leadership and counseling; current events; U.S. Army history; tactical communications; survival; battle-focused training; weapons; U.S. government and Constitution; land navigation; the NCO Creed and history; and myriad other focus areas.
Essay and Written Exam
Warriors must complete a written exam covering broad topics related to the U.S. Army. They must also compose an essay on a topic announced when the event begins.
Warrior Tasks and Battle Drills
Today's Soldiers must be versed in a variety of Warrior tasks outside of their primary military occupational skill. The Warriors must successfully work through battlefield scenarios.
Overall, Kyle placed 2nd in his region at this competition after placing 1st in his 201st Battalion last month.  The entire HealthQuest Team is proud of his accomplishments.