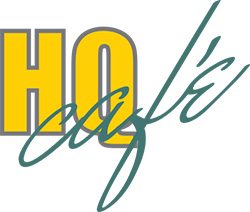 Come check out the new HQ Cafe featuring Chef Freddie and the crew on Monday, August 4th as we celebrates our Grand Opening!  The HQ Cafe will officially open for business at 6:00am with a full, delicious and nutritious menu for all to enjoy.  In addition, be sure to check out our comprehensive protein shake menu for all of your fitness needs and our juice menu to satisfy your wellness needs.  Our new coffee bar is stocked with the fresh brew you've had the chance to sample and enjoy for some time now.
We hear you.  We're hungry too!  Thank you for your patience and consideration during the renovation process of the HQ Cafe.  Much thought and consideration, based on your input from our survey, has been put into the HQ Cafe menu.  We will continue to seek your feedback to fully satisfy all members the best we possibly can!  It is our intention to provide the utmost in healthy options, as well as a comfortable area for you to enjoy with your family and friends!  View our summer hours and complete menu by clicking here.
We look forward to seeing you at the HQ Cafe.  Be sure to bring your appetite!  Thank you for being part of the HealthQuest Family, we remain committed to providing the best experience possible for our members!  Stay tuned for further exciting updates as we move towards the New HQ!