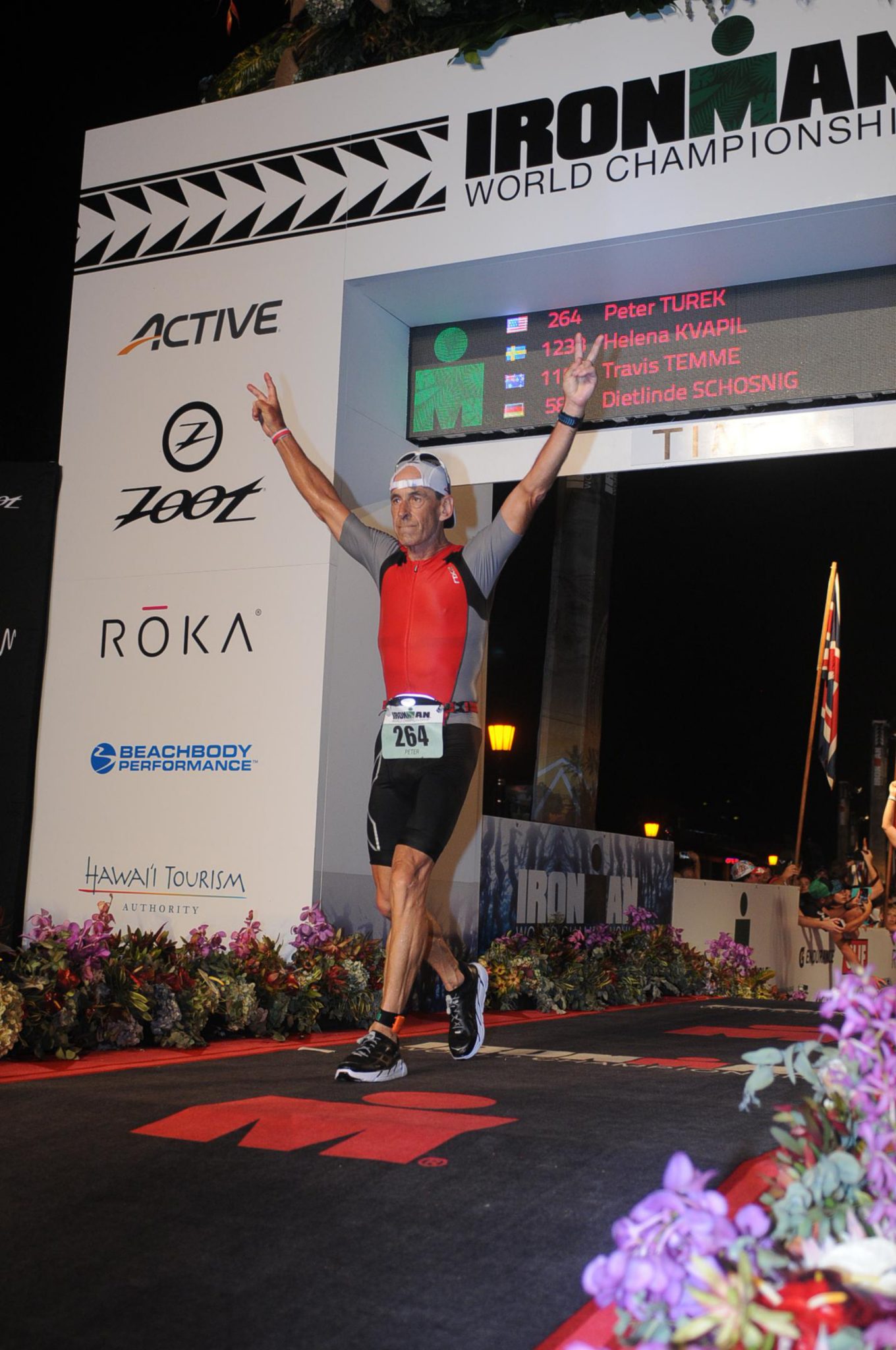 On October 14, HealthQuest member Peter Turek competed in the Ironman World Championship, held annually in Kialua-Kona, Hawaii.  Considered by most triathletes to be one the toughest and most grueling endurance races in the world, this year marked the 39th edition of the event.  More than 2,300 participants, including top professionals and elite triathletes, toed the starting line.  The event consists of a 2.4 mile (ocean) swim, a 112 mile bike, and a 26.2 mile (marathon) run; a total distance of 140.6 miles.
Turek completed the race in 12:06:24, earning 3rd place in the 65-69 Age Group.  He completed the swim in 1:11:32, the bike in 6:13:42, and the run in 4:27:24.  His finishing time was less than 12 minutes off of the winning time for the age group.  This was the second time he has completed the Ironman World Championship in Kona, HI.  His previous effort was in 2008, whereupon he finished the course in 11:54:32.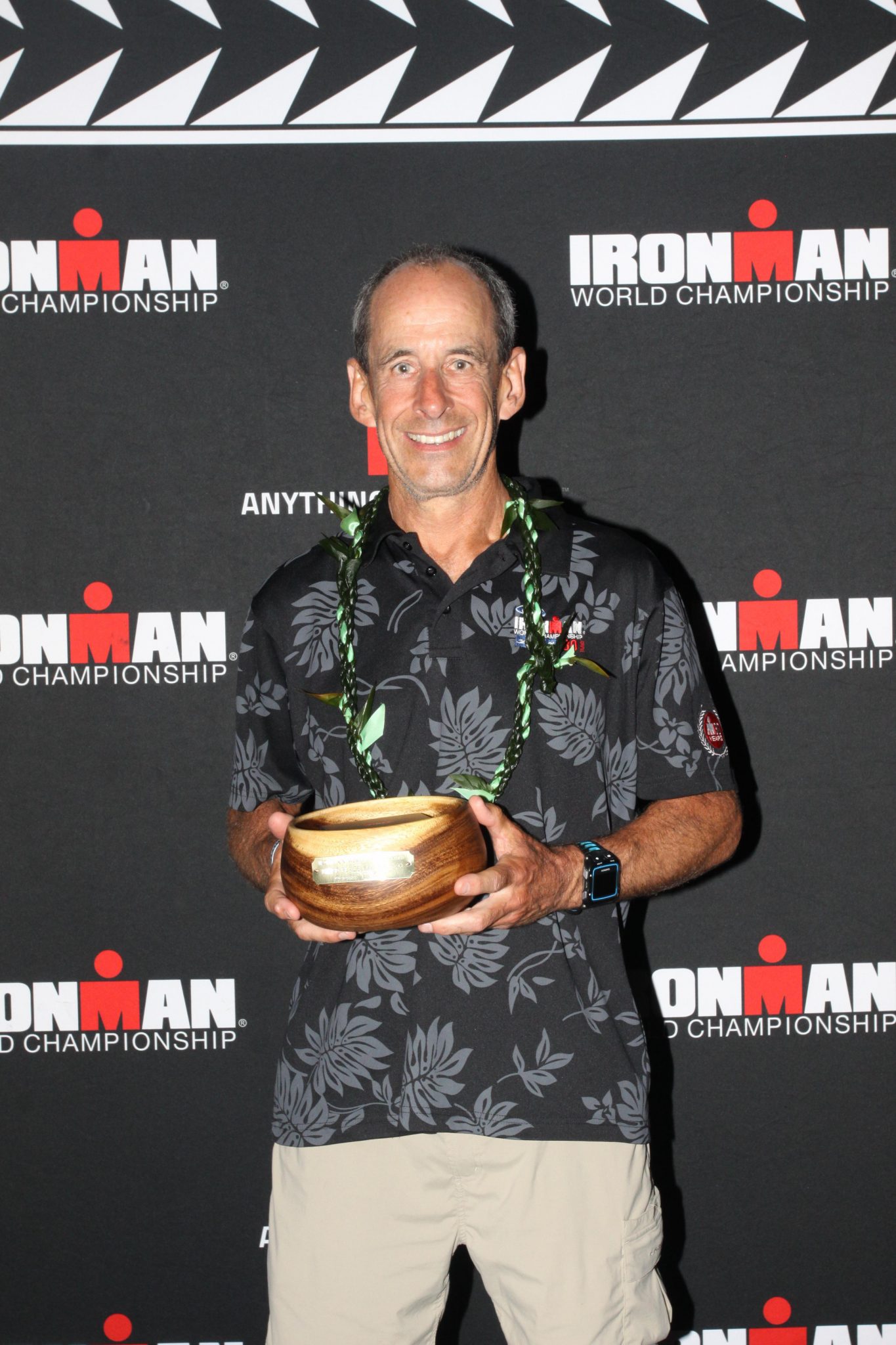 Turek commented afterwards, "I'm extremely pleased with my results in this race, and earning a podium is a huge achievement.  The level of competition at this event is the best in the world, so you know going in, it's going to be intense.  I'm extremely fortunate, and very thankful to have the support of my wife (Tina), my family and friends at HealthQuest for this endeavor.  Collectively, I couldn't have done it without them.  Thank you to all!"
This race season (2017) his results included: 1st place Ironman Brazil, 1st Place Philadelphia Triathlon, 1st Place Ohio 70.3 Triathlon, 1st Place Ironman 70.3 World Championship (Chattanooga), 2nd Place Olympic Distance National Championship (Omaha, NE), and 3rd Place Ironman World Championship (Kona, HI).
Peter has been triathlete for more than 25 years, and he has completed more than 100 races, at all distances, in various locations throughout the world.  He has been a member at HealthQuest for more than 16 years, and has been coaching the Masters Swim program for the past 4 years.
Congratulations Peter, on a great year of competetion, and a fantastic finish at the Ironman World Championship in Kona, Hawaii!  We are honored and proud to have you as a HealthQuest member/employee, and an inspiration to our members.