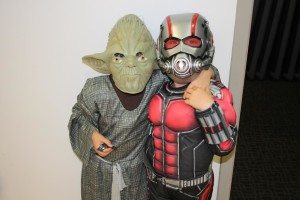 We've reached the end of October, and just wrapped up our Kidz Nite Out "Spooktacular Halloween Bash!" HeathQuest Kids came to HealthQuest to enjoy supervised Halloween fun on October 24th, 2015. KNO events give our members with families a chance to drop the kids off at the club in Flemington, and go out on the town with other grownups.
This year's Kidz Nite Out "Spooktacular Halloween Bash!" activities included, pumpkin decorating, trick or treating, Halloween games and activities, touch boxes, and a visit from Madame Mirela, our very own fortune teller!
In KidQuest Director Linda Kanewski's own words, "HealthQuest takes pride in providing a fun and safe environment for children on Saturday nights while parents can enjoy their own night out. We have been running this program for many years with great success and see Kidz Nite Out as a unique feature to our family membership."
There is a huge age range for Kidz Nite Out. The program provides activities and care for kids as young as 1, and as old as 13. Activities are age appropriate, and will be different for groups of older and younger kids.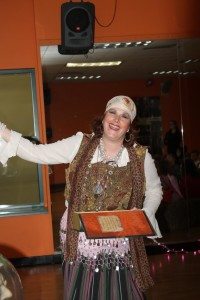 At HealthQuest, we run Kidz Nite Outs regularly. Our next Kidz Nite Out will be held on Saturday, November 7th. Sign up today , or contact Linda Kanewski (908-782-4009 x240) for more information. Drop your kids off at HealthQuest and enjoy some adult time on us, as 1 KNO per month is included in the HealthQuest family membership.