At HealthQuest, we'd like to think that we are a health club that does a lot of things right. At the top of the list is the community that our members have helped us build. We try to be Flemington's centralized hub for activities and events for a number of different age groups, from kids' Christmas events, such as Breakfast with Santa, to 21+ Adult Comedy Nights.
Every month at HealthQuest we are promoting some fun to be had. Some of our past favorites were The Nerds Concert, The HealthQuest Team Challenge, and HealthQuest Comedy Nights.
Out of the need for varied or new workout routines, the HealthQuest Staff designed the HealthQuest Team Challenge. Teams were comprised of 3-­‐4 randomly selected HealthQuest Members who had registered. Teammates exchanged contact information, and were assigned a mentor (a member of the HealthQuest Staff) that best fit the needs and goals of the team. Together, fitness skills were improved and friendship bonds were formed.
Kathy participated in this year's HealthQuest Team Challenge, "The Team Challenge was fun and brought you out of your "comfort zone!" It was challenging at times organizing who was going to what class and when, but we did really well in the end; met some new members and everyone was really friendly. Met Thomasina our mentor, whom I never met before. She was always positive, helpful and encouraging and a really great group fitness instructor. Thanks Thomasina! I have to say all the instructors are excellent! Will be attending vive and possibly attack more. Thanks for a well-­‐rounded gym experience!
In the beginning of October, HealthQuest hosted "An evening with Vic DiBitetto." The comedy night was for our adult members, and was 21+. It was a BYOB event, and food was available at the Saluté-­‐Market & Grill. The night was spectacular. Vic was great, and had the club in stitches.
Now you've seen the great events we've done in the past. Below, we will highlight some of the events over the next few weeks – come out to the club with old friends, or meet new ones, and enjoy all that your HealthQuest Membership has to offer!
On Saturday, December 5th, we will be hosting a club favorite; Breakfast with Santa! Registration is now open at the HealthQuest Program Desk but don't delay as this event always sells out quickly!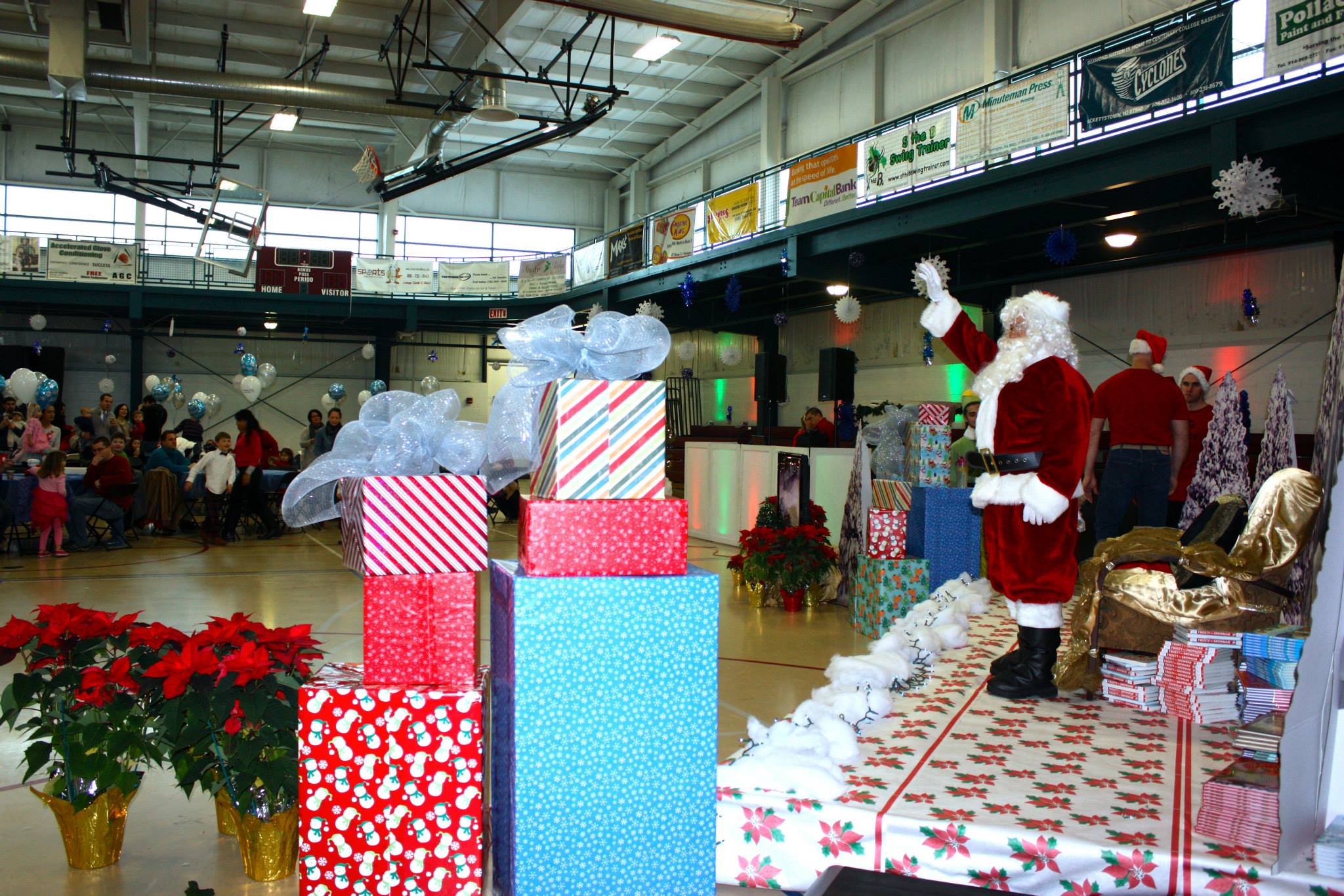 Another HealthQuest Favorite, General Manager Wade Williams says, "What's special about HealthQuest is that despite the large membership base there is a strong sense of community amongst both members and the HealthQuest staff. The facility affords us the opportunity to go well beyond just being a gym and host events that make HealthQuest a destination location in the area where people can meet and form friendships with others."
Come see why HealthQuest is so much more than a gym. We strive to be a central place in our member's lives -­‐ a community that they can count on for fitness, but also a community that our members can count on for fun. Meet new people, reconnect with old friends, and find out how HealthQuest can serve your family in ways you've never dreamed a health club could.